Best Restoration Services Company
About Dynamic Tile and Grout Care
We are a surface cleaning and maintenance company operating from Melbourne, Australia. At Dynamic Tile and Grout Care, we offer professional long-term solutions for porcelain, stone, terracotta, pavers, ceramic, and other hard surfaces for domestic and commercial spaces.
Our diagnostic approach to each situation ensures that you get the best long-lasting results for your living spaces. At Dynamic Tile and Grout Care, we understand that each living space is unique, and service it accordingly. We also offer follow-up maintenance procedures to provide our customers with outstanding results.

Our expert team uses specialized industrial equipment and heavy-duty cleaning products that will remove any dirt/debris accumulated around and on the tiles to leave them clean and shiny once more!

Sealing your tiles will prevent the surface from deterioration due to chemical attacks that can lead to discolouration. Sealing is an important solution to make sure your investment won't go to waste.

Exterior tiles can easily accumulate dirt and debris that can take away from their aesthetic value. High-pressure cleaning is a great way to remove grime, oil as well as algae and moss which are slipping hazards.

We offer regrouting services for showers, bathrooms, kitchens, floors and walls. It's not the tile, it's the grouting. Regrout instead of replacing the tile and see an instant improvement in how your tiled area looks.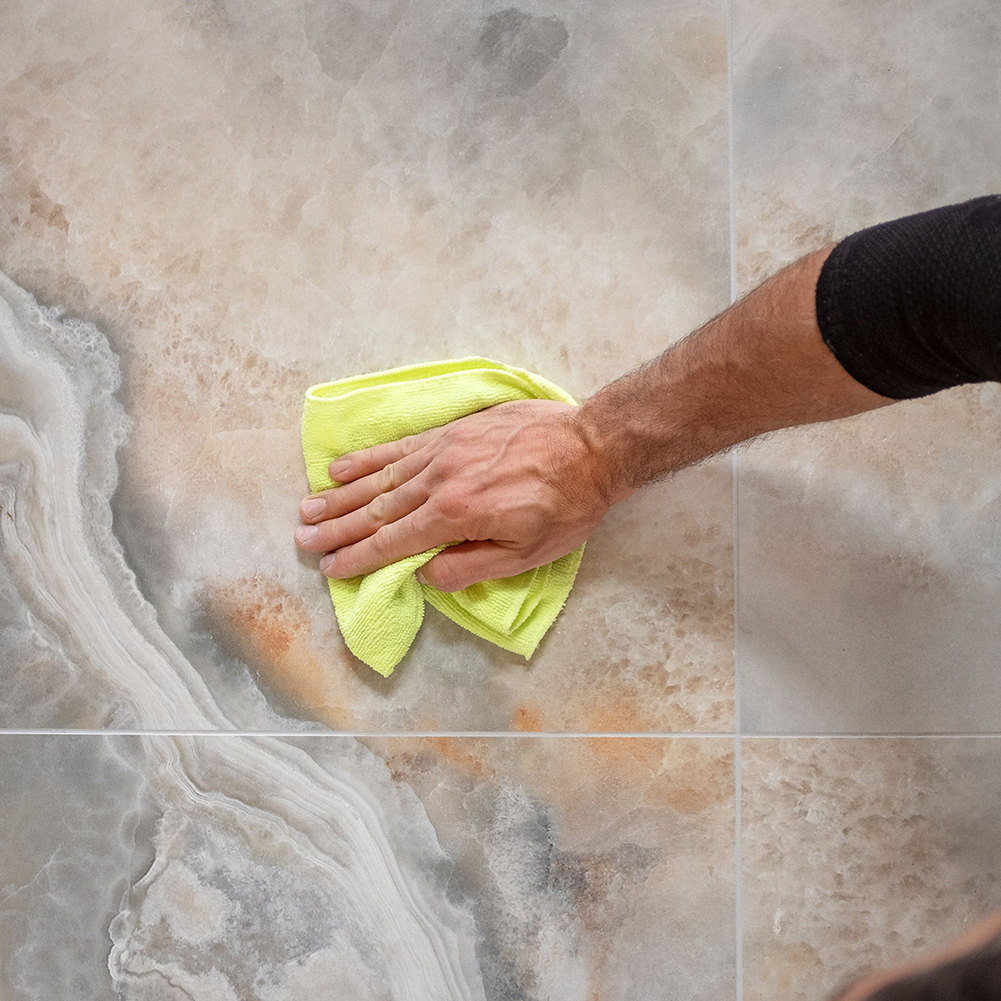 We offer a variety of services for multiple floor/surface types and extend these services to both commercial and domestic living spaces. We use cutting-edge equipment and high-quality products to ensure that your surfaces are well taken care of.
As every situation is unique we run a thorough analysis of the premises and select the right applications to go ahead with our process. We come up with a proposed process which we run by the client and proceed accordingly.
Our team is made up of highly skilled professionals who are equipped to handle any situation. We are prepared to take on even the most complicated cases. Our years of experience working with many surfaces have made us able to tackle each case with efficiency and innovation resulting in an end product that is sure to make the customer satisfied.
If you have a floor or surface that needs some work, you have come to the right place. Dynamic Tile and Grout Care are the go-to experts for all things cleaning and maintenance related.